Rangemaster Toledo XT 110 Deleted December 2016
Rangemaster is currently rationalising its product range, and it seems the Toledo 110 XT is not really ticking the boxes for consumers, so is due to be discontinued in at the end of December 2016.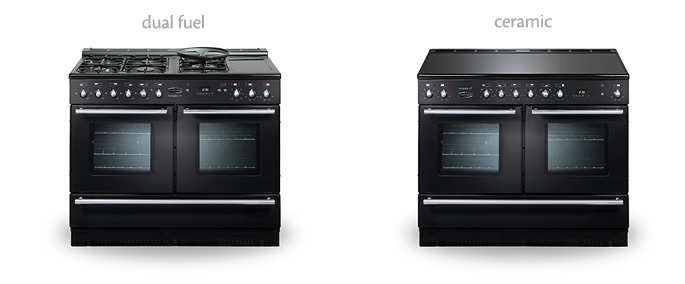 Nicely Balanced
The Toledo XT 110 does offer side-hinged doors and adopts Rangemaster's long-standing Toledo style - a modern look with a minimalistic character - but puts this on a symmetrical chassis with no separate grill. This more continental layout also features a long storage drawer, and although the overall effect is balanced and pleasing it seems that it is too much of a niche product and uses up a production slot that this prolific cooker manufacturer could better use for something more viable. The Toledo XT comes as either Dual Fuel or Ceramic, and if it does suit your needs you need to
order one soon
or you will miss your chance!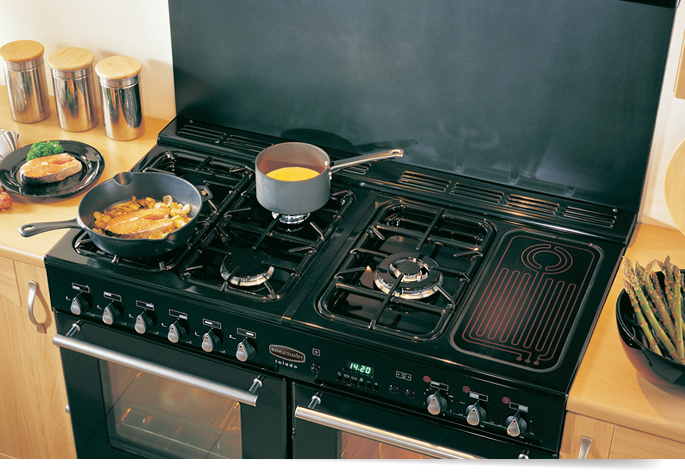 Toledo Collection to Go Later?
The Toledo look has been around for a good few years now, and utilises the older split hotplate design which has been superseded by a single pressing on later models. Nice as it is, we believe it likely that the entire Toledo collection will be retired later in 2017, but for now you can get it in 90 and 110cm widths, in dual fuel, gas and electric formats, and in black or stainless steel. There are even lidded models, but these are due to go in December 2016 along with all other lidded Rangemasters see
HERE
for more details).
Alternative Suggestions
If you like the modern appearance and mid-range price of the Toledo XT 110 you may like to consider the other 110cm alternatives below, although these do not share the symmetry. If you would pay a little more for this, take a look at the
Rangemaster Excel 110
in
Dual Fuel
,
Ceramic
or
Induction
.