Soho Green added to Stoves Colour Boutique Ranges
Stoves have created a rather gorgeous new Colour Boutique colour in collaboration with a prestigious private members club for creative types.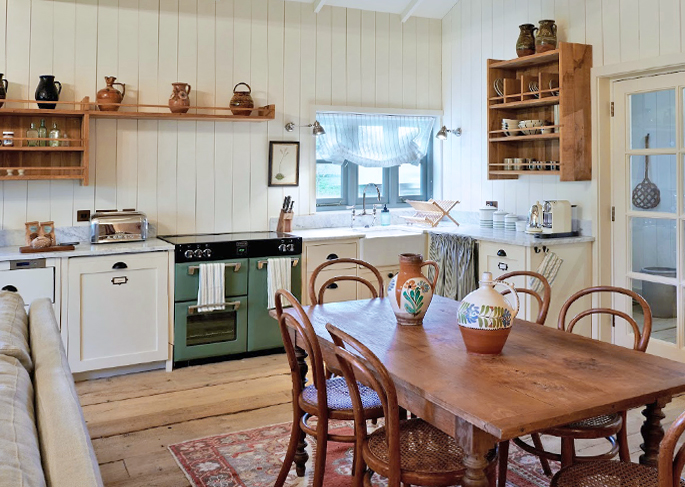 Soho House & Co is a private members' club for people in the creative industries, and since 1995 has opened clubs in London and across Europe and North America, along with restaurants, cinemas, spas and bedrooms. British-based cooker manufacturer Stoves have been working in partnership with the club's latest property, Soho Farmhouse, to provide made-in-Britain, custom-finished cooking appliances for the house, which is sited across 100 acres of Oxfordshire countryside and has 40 wood and tin guest cabins set along a lakefront.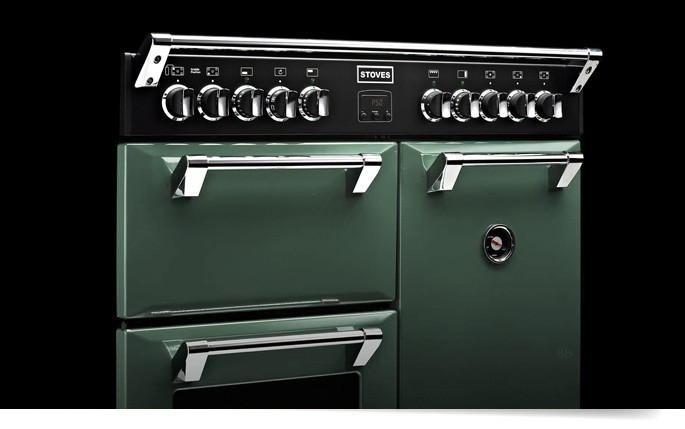 The Stoves Richmond 900DFT in Soho Green

Working with Nick Jones, Soho House & Co's founder, Stoves have designed a custom-finished Stoves Richmond 900Ei induction range cooker in a specially-created Soho Green. This now features in the fully-equipped kitchens of the property's one-bed, two-bed and three-bed cabins. The four-bedroom cottage and seven-bedroom farmhouse also have Richmond 1100 range cookers in Soho House green with co-ordinating hoods and an American-style side-by-side fridge freezer.
Jane Rylands, Head of Marketing Communications for Stoves, said:
"As a proud British manufacturer, we couldn't be more honoured to be partnering with Soho Farmhouse.

"Such a beautiful and well-designed location provides the perfect backdrop for our appliances, and the interiors team has done a wonderful job of creating a stylish look for all the kitchens.

"We're delighted that Soho House chose our British-made appliances for such an ambitious, stylish and classically British destination."
Available to All
This lovely new colour has now been made available to everyone, and will join six other hues in the Stoves Colour Boutique collection. Soho Green is a muted shade which will go beautifully with oak and other timber finishes, and is perfect as a contrast to lighter colours like cream and ivory. A range cooker is always the focal-point of the kitchen, and a Stoves Richmond in this delightful colour will provide you with a superb centre-piece you will not tire of using.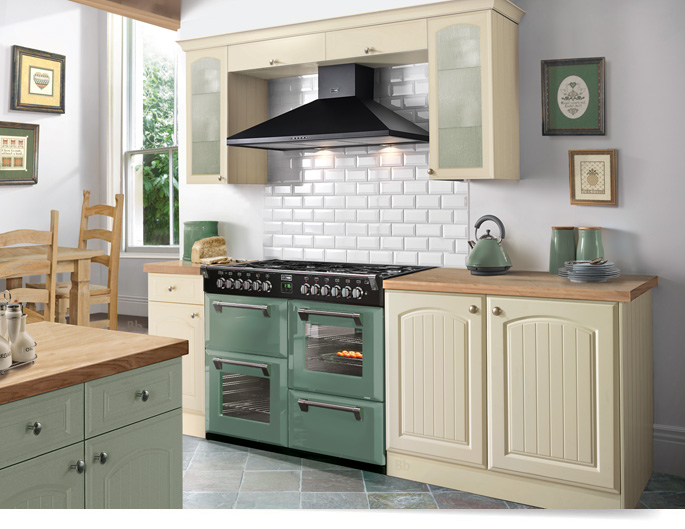 Soho Green is a wonderfully understated colour which will harmonise with many popular kitchen finishes
Beautifully Balanced
The Stoves Richmond has always managed to strike a perfect balance, with plenty of traditional character to ensure it looks very at home in a country kitchen but enough of a modern edge to make it work well in a more contemporary setting. Available in
90
,
100
and
110cm
widths and dual fuel, gas or electric formats there should be a Richmond to suit most needs. With truly impressive specifications and a satisfyingly solid feel there is plenty of value on offer, too, with prices from
£1085
* to
£1695
* for the standard colours of Black or Champagne (cream), or
£1395
* to
£2045
* for the Colour Boutique models.
The British-built Richmond collection offers brilliant specs and extremely good value for money
Soho Green is a perfect match for the Stoves Richmond - sophisticated and understated - and it would be great to see more along the same lines to replace some of the less popular Colour Boutique shades. The new colour will also be made available on sister brand Belling's Classic collection. Kitchen design is a subjective thing, but it is clear to see that working with people who understand how to use colour produces great results.
to see the full Stoves Soho Green collection
*Prices correct as of March 2016