Putting Your Cooker Clock Back (or forwards)
Adjusting the clock on your cooker is something that ought to be easy, but inevitably means scrabbling around in a drawer for the instruction manual. As the clocks are going back this weekend we thought we would lend a helpful hand with a quick reminder of how to do it.
The images below relate to
Rangemaster range cookers
, but the 6-button clock is pretty generic, so the instructions should be universal.
6-button Clocks
Press and hold both the [bell] and [cooking pan] buttons down (icon design may vary). Now press the [+] button (or the [–] button) until the correct time shows. Do not forget that it is a 24-hour clock!
Rangemaster 2-button Clocks
To set the time, turn and hold the Timer knob to the clock symbol and at the same time turn the Adjusting knob left or right until the clock shows the time of day. Remember this is a 24-hour clock. Let go of the Timer knob and it will spring back to the vertical, oven manual setting.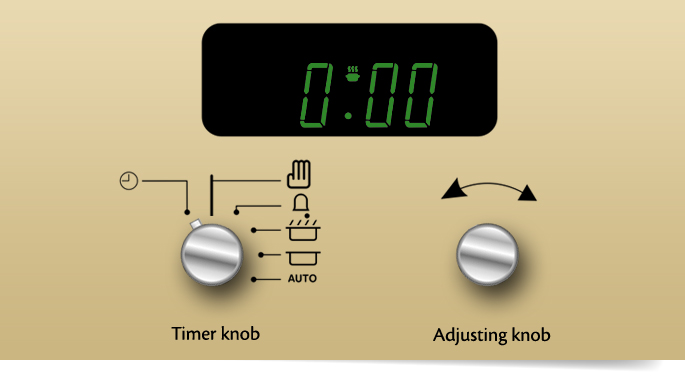 to see all Rangemaster range cookers