A Guide to Multi Function Ovens
A popular feature on range cookers is the multifunction oven. There is often a lot of confusion about what a multifunction oven is, and what it offers - so we've put this quick guide together for you. We're nice like that!
A multi-functional oven is useful and practical, with features to save time and labour in the kitchen. The true beauty of multi-functional cooking is that it allows you to select the optimum cooking style for your recipe. In essence, it means there are more ways to ensure your meals are cooked to perfection. Functions commonly found on a multifunction oven include:
CONVENTIONAL
Conventional Cooking is ideal for baking cakes and roasting. With Conventional cooking there a gradient in temperature with hotter air at the top of the cavity. This traditional function is best for baking cakes and biscuits, using one shelf only, or for roasting meats.
BASE HEAT ONLY
Base Heat Only operates the bottom element to provide high heat at the base of the cavity for pastry dishes, flans and pizzas. It can also be used for the slow cooking of stews and casseroles.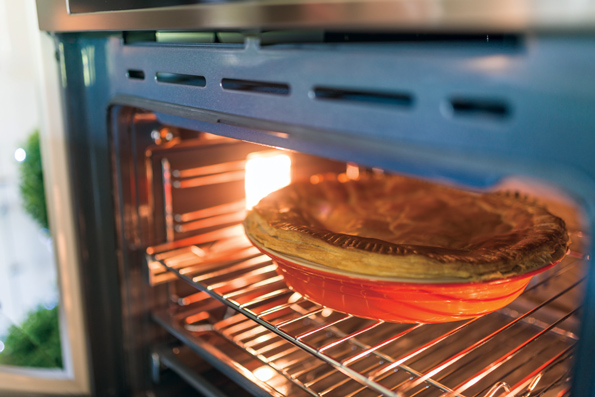 TOP HEAT ONLY
The Top Element Only function means you don't have to move dishes from the oven to the grill. It is an ideal way to brown meals as the heat is more delicate and easier to control than heat generated by a grill. Top Heat Only is ideal for finishing the tops of foods in a gentle way and is perfect for using with lasagne, moussaka, cottage pie, cauliflower cheese and gratin dishes, at the end of cooking to achieve a delicious crisping.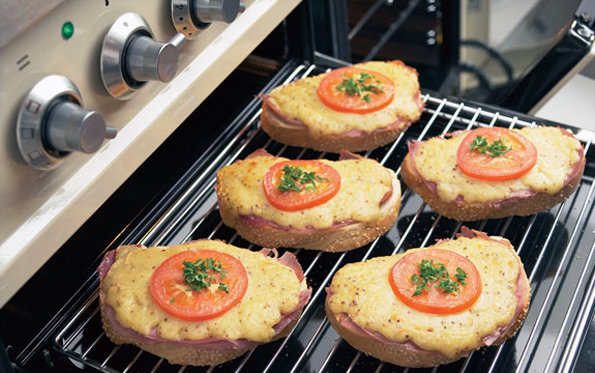 GRILLING
The electric grill function is ideal for cheese-on-toast and bacon. Grill baking uses the element in the top part of the oven cavity to achieve delicious results with fish and meat.
FANNED GRILLING
Fanned Grilling is a practical way to ensure chops, sausages and chicken portions receive a thorough cooking. The heat is directed downwards with the fan. You only need to turn and baste the food once, because the fan circulates the hot air. Fan assisted grilling is done with the oven door closed so it's a safe way of grilling when small children are in the kitchen.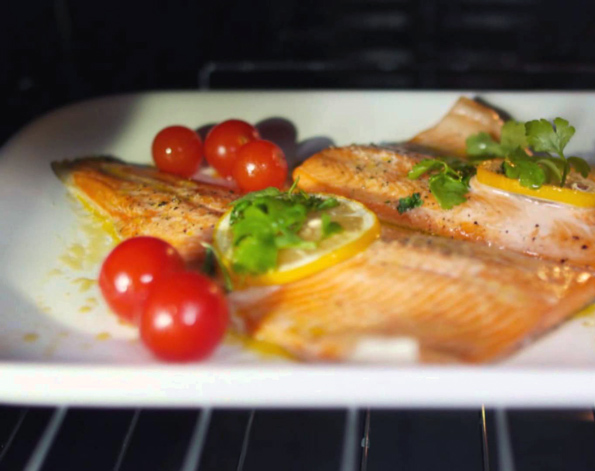 FAN ASSISTED COOKING
Fan Assisted cooking is a fast and intensive way to cook. The top and bottom elements are in use with the fan to circulate an even heat throughout the oven cavity. For Fan Assisted cooking batch baking can be done with ease using two or three shelves for even cooking with no need to rotate. Fan assisted is also ideal for baked fish, kebabs, roasted meats, poultry and braised vegetables.
TRUE FAN OVEN
The Fanned cooking function creates an even level of heat throughout the oven cavity. It is ideal for small cakes, biscuits and savoury canapés. It allows several kinds of foods to be cooked at the same time on multiple shelves so is ideal for the batch baking of treats.
PIZZA FUNCTION
This is ideal for cooking wheat-based recipes such as flatbreads, pizza and pastry. The bottom element provides a very intense heat at the same time as the fan function providing a gentle all over heat to crisp and brown the top of the dish.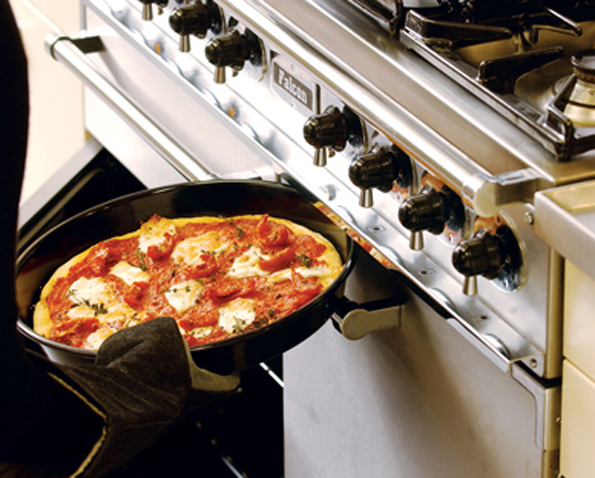 ROTISSERIE
This is a handy way to cook deliciously succulent meat, poultry and game. Once you have tried this method of cooking you will wonder how you ever did without it! The meat is placed on to the roasting spit which is inserted in to the oven cavity where it is automatically rotated, and cooked from the inside to the outside.
DEFROST
Multi-function ovens have a Defrost option for safely defrosting items, and can be used with or without heat, with the fan to move air about the cavity to speed up the Defrost process. It is ideal for the gentle thawing of desserts and cream cakes, as well as fish and poultry. Another useful function of the Defrost option is the cooling of meals prior to refrigeration or being frozen. Simply place the food in the oven with the door open and the control in the Defrost position.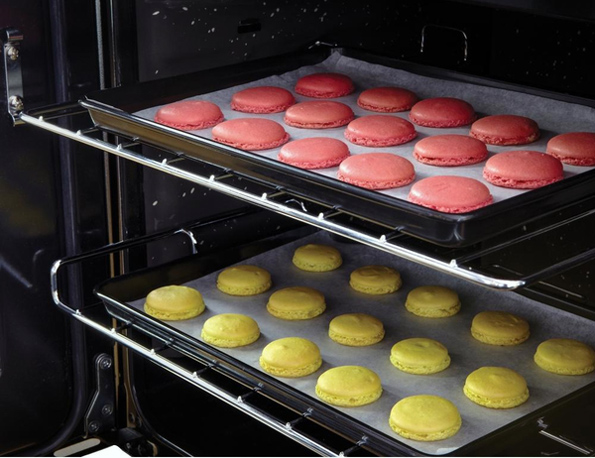 Multifunction ovens are available from a number of mid and premium level manufacturers, models include
Smeg Symphony
,
Rangemaster Elise SE
,
Rangemaster Classic Deluxe
,
Stoves Richmond
.

Multi-function cooking allows total control and flexibility with its versatile cooking options, allowing you to select the optimum cooking style for your recipe. Contact one of the Rangecookers.co.uk team on 01244 402 975 to discuss your ideal cooker.