2016 Kitchen Colour Trends
Now that 2016 is in full swing, it's time to freshen up your kitchen, starting with the colour scheme! And where better to start than with Pantone's Spring 2016 colour predictions?
The start of the New Year is an ideal time to shake up your kitchen style, and here at range cookers.co.uk, we've sussed out everything from pale pastels to bright pops of colour to suit any style and to ensure you are leading the trend this year!

Pretty in Pink
This year's winner of the Pantone 'Colour of the Year' goes to the stunning 'Rose Quartz'. Rose Quartz is a delicate, subtle pink, which is calming and perfect for your Spring/Summer 2016 kitchen.
The
Lacanche Cluny 100
in Rose Quartz will bring a subtle feminine touch to any kitchen and is pretty paired with any shade.
Perfect in Peach
The second colour announced by Pantone is the playful and joyful 'Peach Echo'. Peach Echo will add warmth and a soft glow to any space.
The
Lacanche Rully 70
sums up Spring perfectly. This pop of colour will bring cheerfulness to the kitchen and pairs particularly well with grey and pale blue shades, or if you're feeling more daring 'Rose Quartz'.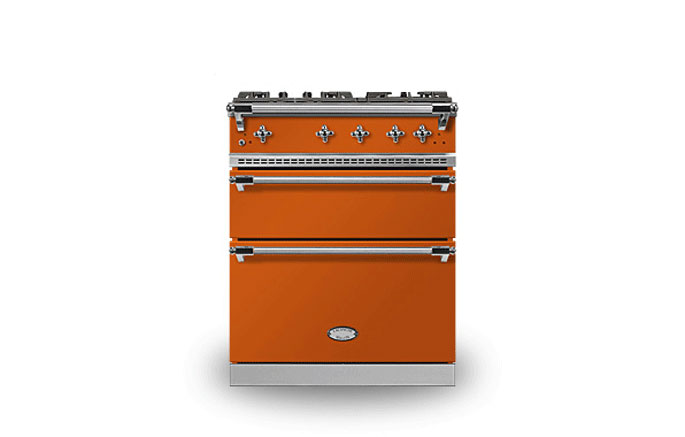 Beautiful in Blue
Blue serenity is a soothing pastel blue shade, which will fit into nearly all kitchen colour schemes.
The
Stoves Richmond 1000FT
will bring a subtle but effective transformation to your kitchen. If feeling brave pair with bright and bold 'Buttercup Yellow'.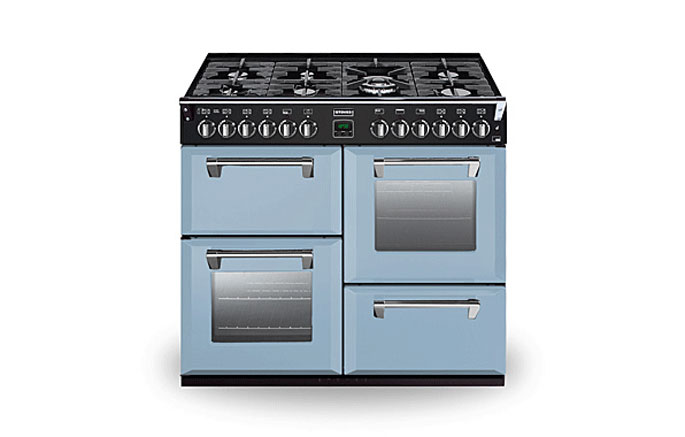 Mysterious in Midnight Blue


The darkest shade in the collection, 'Snorkel Blue' is a bold yet encouraging addition to the navy family. This
Belling Classic
teams perfectly with bright shades such as oranges and yellows as well as being the perfect all-year-round shade to add to your kitchen.
Lovely in Lilac
Grey lives on to be one of the most versatile neutral shades for home interiors, however this attractive shade 'Lilac Grey', combines another popular shade 'Lilac' to give the shade a subtle, cooling undertone.
If you're looking for another option to magnolia then look no further! This
Lacanche Moderne 1132-G
is a delicate way of bringing coolness to your home. Partner with a beige or brown toned shade for the ultimate colour match.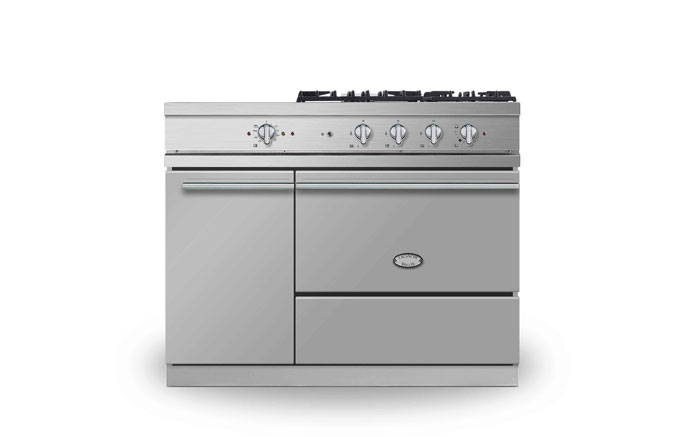 Cool in Coffee
This brown toned transitional shade 'Iced Coffee' is the perfect earthy neutral for your fresh new look. This shade is flawless all year round and is stunning with pops of colour such as pink and blue pastels.
This
Rangemaster Classic Deluxe
brings class and style to the kitchen and is a stable colour this season.
Want even more inspiration? Visit www.rangecookers.co.uk or follow us on Twitter, Facebook or Pinterest.