Rosières No Longer Available in the UK
Rosières is one of the longest standing kitchen brands, established in France in 1837, and has an esteemed following among chefs. The Italian Candy group took over the brand in the 1980s and marketed Rosières in the UK. However, Hoover Candy have decided to stop distributing Rosières here from April 2016 onwards. This is a pity for the brand's loyal followers, but understandable from a commercial point of view given their rarity.
Rangecookers.co.uk
supply two models, the
Bocuse Tradis
and
Bocuse Prodige
. The remaining UK stock is available to purchase, however, please order early to avoid disappointment. If you already own a Rosières range cooker, any warranty will be honoured, and spare parts are still available to buy.
Rosières is endorsed by Paul Bocuse, the esteemed chef who runs
L'Auberge du Ponts de Collonges
in Lyon, who gave his name to the signature brand.
Bocuse is famous for his attention to detail and the high quality of his cookery in the tradition of
nouvelle cuisine
. This style is renowned for innovative techniques using light ingredients, a characteristic clarity of flavour, and exquisite presentation influenced by Japanese cuisine.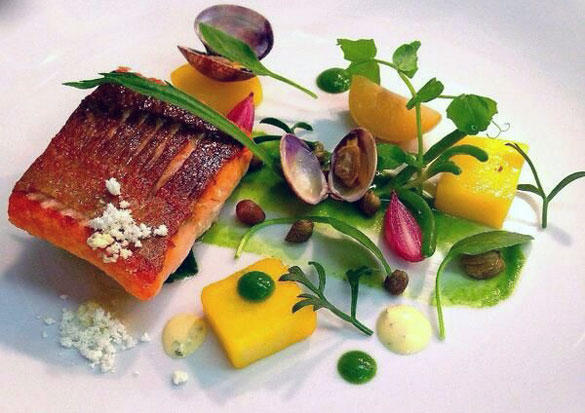 Rosières is an excellent brand in terms of design and durability with robust cast iron pan supports and a professional multi-use hotplate. There are three different sized burners on the right-hand side, plus a unique
Mijorose
burner, designed for slow cooking which is perfect for risotto and delicate sauces.
The
coup de feu
cast iron hot plate on the left-hand side has graduated heat distribution and is useful for grilling, browning, and also functions as a plate warmer. The idiosyncratic design is part of the French-flavoured peculiarity that Rosières customers, often serious cooks, have come to love.
If you are considering purchasing a Rosières for your kitchen, we advise you to order soon, as the existing UK stock will not be replenished and will soon sell out.
Bocuse Tradis
Bocuse Prodige
Rosières is a well-loved, niche product, which was instrumental in establishing the idea of range cookers in this country. The aesthetic design and special features of this brand have become a firm favourite with the connoisseur home chef, and their soon-to-be rare status can only enhance their appeal. As the main retailer for this brand, we are truly sorry to see it go.