10 Alternative Uses for Brussels Sprouts
Love 'em or hate 'em, everyone has an opinion on Brussels sprouts. Like many workplaces and households across the country, the team at Rangecookers.co.uk is divided over this seasonal staple.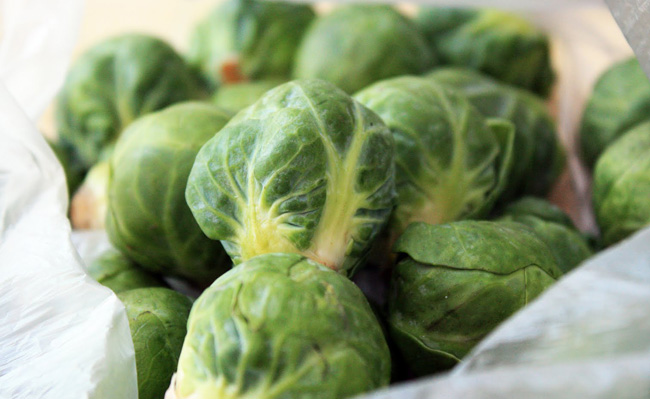 If you're an advocate, you'll probably think there is nothing nicer than a steaming plate of sprouts, served with chestnuts and smoky bacon. If, however, you believe that this much-maligned vegetable is too soggy, too smelly and too offensive for human consumption, we have come up with a few alternative ideas for using up the little green devils.
Rangecookers.co.uk's Top 10 Alternative Uses for Sprouts:
1.
Feeling sporty? Take 16 sprouts, wash them and peel away the outer leaves. You now have the perfect substitute for the balls in the mini pool game gift that the dog ate as soon as you unwrapped it. Rest assured, he won't touch these!
2.
Select a sizeable sprout and knit its very own mini Santa hat. Congratulations - you have perfectly handcrafted the lead for your own home movie version of Dr Seuss' little known literary masterpiece – The Sprout Who Stole Christmas.
3.
Select two of the smallest sprouts you have - they will act as perfect earplugs to drown out the sound of Grandad snoring/ kids fighting/ Eastenders Christmas special/the Frozen soundtrack playing on continuous loop (delete as appropriate).
4.
Don't forget, for festive fun, you can always wind up young children and impressionable adults by passing off your dish of sprouts as a serving of avant-garde genetically modified miniature cabbages.
5.
Create the perfect Christmas wreath with a reel of beautiful red ribbon and a bushel of Brussels sprouts. Hang it on your front door with pride. Your neighbours will think you're a bit weird but on the plus side you may scare away a few of your more nervous relatives - win win!
6.
Go really green - harness the power of the humble sprout and convert it to electricity to power your Christmas lights (a London primary school really did this last year!).
7.
Bin those boring baubles and deck the halls with sprouts instead. The best-dressed Christmas trees this year will feature Brussels Baubles, the 'greenest' Christmas decorations ever.
8.
Leftover sprouts? Bring back bingo but with a seasonal twist - use Brussels sprouts instead of bingo balls!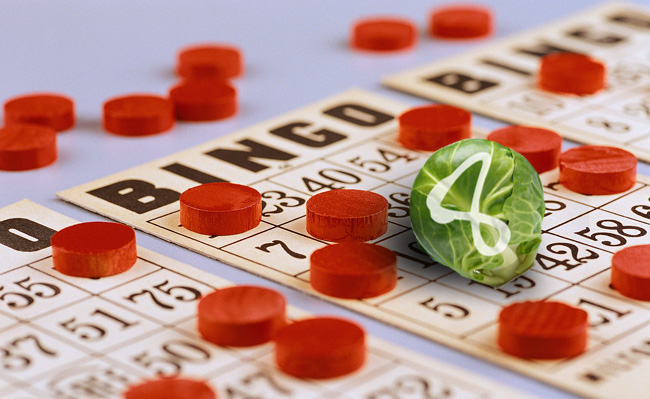 9.
Foodies advise buying your sprouts still on the stalk - and they're right - you really should. Stick the stalks in flowerpots and wrap with fairy lights for instant mini Christmas trees with a difference.
10.
Stuck for a gift idea for that hard to buy for female relative? Problem solved! Carefully selected and teamed with silver wire, Brussels sprouts make ideal Yuletide earrings. They complement any outfit but look particularly edgy when teamed with a Christmas jumper.
What will you be doing with your Brussels sprouts this year? Share you hiding techniques, serving suggestions or alternative uses with us on Twitter, Facebook or Pinterest?