Rangemaster Elite SE Deleted from January 2017
Another victim of Aga Rangemaster's production clean-up, the elegant and sophisticated Elite SE is to be discontinued from 1 January 2017.
Sad Demise of a Classy Cooker
It may be rather gorgeous, but it seems there are simply not enough people who want the Rangemaster Elite SE in their kitchens, which is all it takes to sound the death knell for this very special cooker from the UK's leading range brand. A clean sweep of the poorest selling models seems harsh, but makes sense to the US number crunchers at Aga Rangemaster, which was acquired by Middleby Corporation in 2016. In fact, all of the range cookers sharing this side-by-side oven layout are being ditched as part of an efficiency drive, so the Elite is not alone. Nonetheless, its bow-fronted design was unique and gave it a certain caché that we are sorry to see go. Who knows what the manufacturer has in store, though, and the release of these more dormant production slots may herald some exciting development further down the line!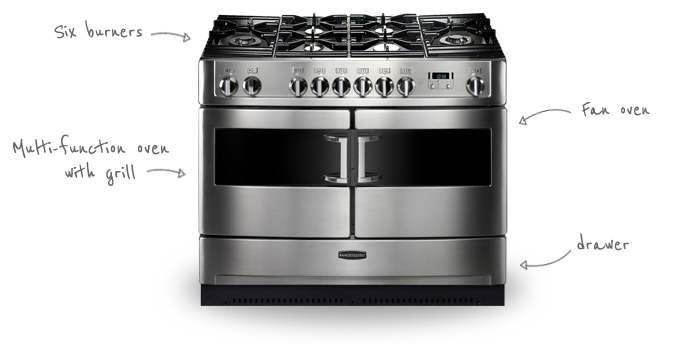 Some Alternative Suggestions
Although they do not possess the same design finesse as the Elite SE, these 110cm ranges offer very similar specs, and in fact we believe it was the original Elite (see pic below) which inspired rival company Stoves to introduce their Sterling model, which in its original symmetrical form gave a nod to the Elite's visual impact.
The original Rangemaster Elite 110 without the chrome and glitz of the SE makeover - sober, sophisticated and rather special