Rangemaster Elise SE Discontinued from January 2017
The French-flavoured Rangemaster Elise has been a great success since it launched around three years ago, but the symmetrical Rangemaster Elise 110 SE variant is due to be discontinued from 1 January 2017, so if you love its harmonious gallic looks you had better get one while you can…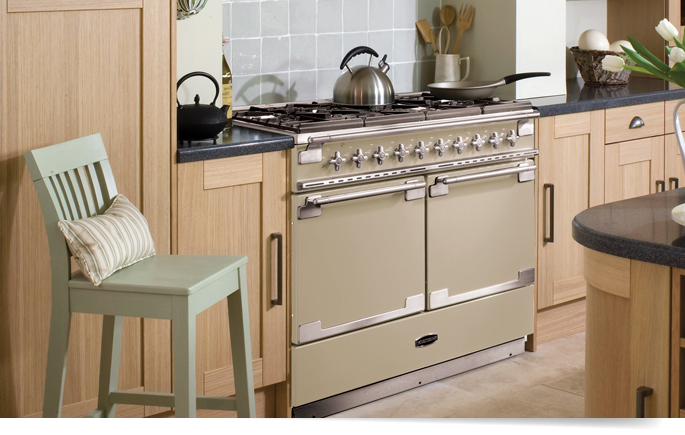 The Elise SE takes a simpler approach, ditching a separate grill in favour of symmetry and a large storage drawer
French Charm with a Modern Twist
Along with several other models, the Elise SE adopts a more continental oven layout and lacks the separate grill cavity which many UK cooks prefer. It takes all sorts, though, and there has always been room in the Rangemaster production list for this cleaner and simpler approach, but this is true no more and the SE model will no longer be available. Part of a rationalisation process by the new US owners of Aga Rangemaster, this product deletion is part of a wider strategy which will no doubt make things much simpler and easy to manage at the leading brand's factory in Leamington Spa.
All is Not Lost, but Order Now if You Want the SE!
The Elise is one the top models from the most popular range cooker brand in the UK, and one of only two to offer metal control knobs rather than plastic. Its smartly brushed chrome details work beautifully with the seven finishes available, and although the detailing does evoke a more characterful French heritage it does so in a modern way which produces a nicely balanced feel for a traditional range. The good news is that you can still get this in the standard 90, 100 and 110cm widths, in both dual fuel and induction formats, but if you like the more rational Elise 110 SE layout you need to order in December 2016 -
you can always delay delivery for a while if you need to
.

The Ongoing Elise Models
If you love the Elise look but are not ready to order, the following models will continue to be available.