Product Reviews - Submit Yours and Win Cookware!
The decision-making process can take a while when it comes to choosing a new range cooker, and there is no doubt that seeing what other people think about the models you are looking at can be a great help. Rangecookers.co.uk has now incorporated a Product Reviews section on every product page to encourage owners to contribute their thoughts and experience to help others who may be in need of an opinion.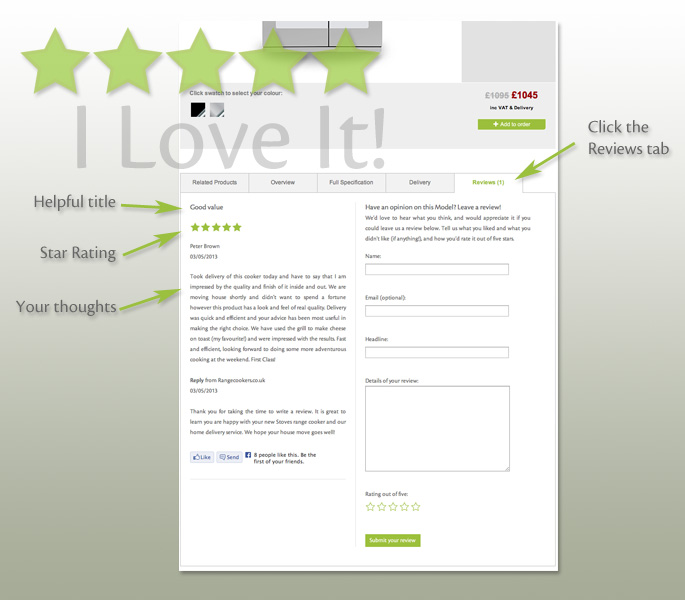 Do Your Bit and Win Something Nice!
To encourage owners to contribute, Rangecookers.co.uk are offering the chance to win an item of Cookware from their Bigblue designer collection - one every month to a lucky contributor. You may have had your cooker for years or recently acquired it, we do not mind - we just need your honest opinion about it. Just navigate to your cooker on
Rangecookers.co.uk
and click the Reviews tab, fill in the details and click the submit button! We will enter your name into the draw and get in touch if you win - don't forget to include and email address (this will not be published, or passed to any third party).

It is early days for our Product Reviews feature, but we hope that our lovely customers and visitors will get into the spirit of things and help us build an invaluable archive of reviews which will continue to make our website the best resource there is for people looking for a new range cooker, or even a hood or splashback!
to find your cooker and submit a review