Limited Availability Belling 90cm Deluxe Ranges with Enhanced Specs
Buying a Belling range cooker has always been a great idea, but now you can get even more from your Belling with the introduction (to a few selected retailers) of new 90cm Deluxe models.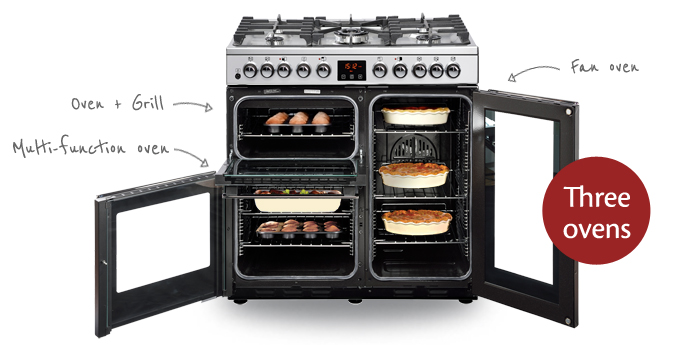 The Belling Cookcentre Deluxe 90DFT, available in all black or stainless with black
The current Belling Farmhouse and Cookcentre collections were launched in late 2016, and have already made quite an impression with super looks, touch control timers and the usual Belling solidity and value. Belling is one of the UK's most famous brands, and it is interesting to see this mid-market favourite stretching a little higher and giving their loyal customers a little more with spec sheets very close to those of the more aspirational sister brand Stoves. As with Stoves, the Belling Deluxe models give you a multifunction main oven rather than simply fanned, with a separate combined oven and grill rather than just a grill. The tall oven remains as a fanned oven. Interestingly, the new Belling ranges have a powerful 4.0kW central gas burner so in this respect are currently slightly ahead of the Stoves collection, which retains its 3.5kW burners until the planned revision of the Stoves product range later in 2017.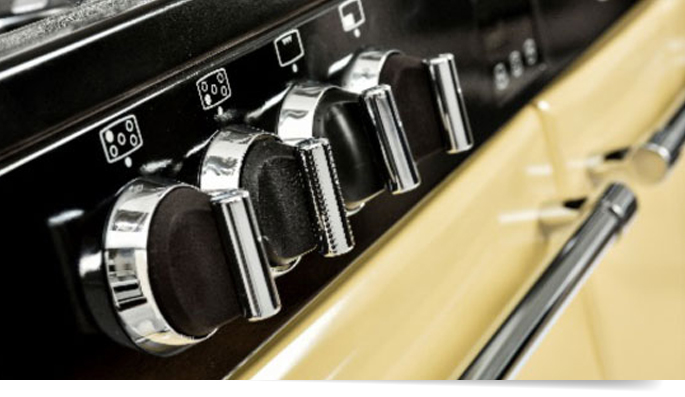 The Belling Farmhouse Deluxe 90DFT exudes country charm, and comes in Cream, Black or Silver
It is good to see these British made range cookers making an impression on the market - Belling have always had much to offer the UK family, and offering a little more whilst maintaining sensible Belling prices ought to be a winner. Not generally available, Rangecookers.co.uk are one of only a handful of retailers to have these products available, so click the links below or call our team on 01244 402975 for more details or to arrange your order. At £995 (Jan 2017), these excellent and generously specified range cookers really are worth a closer look. Typical delivery is 7 to 10 days, but you can delay the as long as you need to.