Let the Sunshine In with these Spring-fresh Range Cookers!
Spring is with us and the daffodils are a constant delight! The sun is shining, the air is crisp and cool, but wouldn't it be nice to have some fresh spring colour in the kitchen all year round?
While most of us will be grabbing the polish and anti-bac for a good spring-clean, we know a lot of you will be looking to spruce up your kitchens with a fresh new look. Cast your eyes over this handful of ranges, which we think will brighten up your home even through the darker months - a bouquet of delightful shades which will always raise a smile …
Belling Colour Boutique
While a host of our brands feature brighter shades, the most pocket-friendly is Belling's Colour Boutique collection, available on the Belling Farmhouse series –
Make your kitchen bloom with the stunning Floral Burst!
Bring the cloudless skies into the heart of your home.

Stoves Colour Boutique
If you love the idea of adding a splash of colour to your kitchen, but are looking for a little more refinement and functionality, why not invest in a beautiful Stoves Richmond? You will have a multifunction main oven and telescopic shelves as standard giving you a stunning cooker which perfectly balances traditional range values with modern design. The Richmond uses the same Colour Boutique palette as its Belling Farmhouse cousin.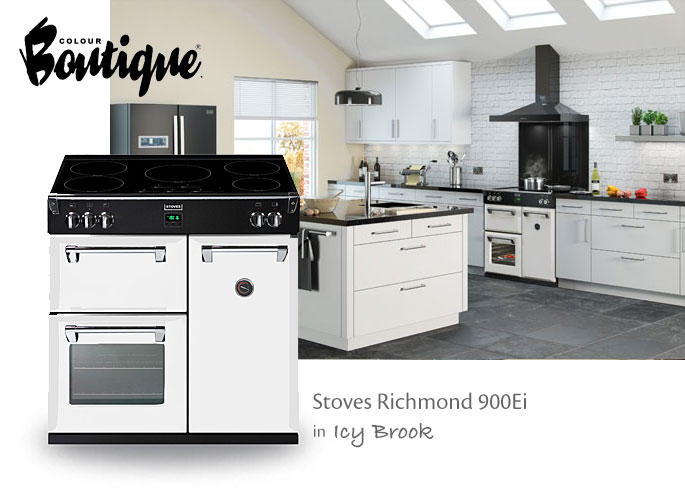 OK, it's not really a colour, but this gleaming white works beautifully well in a monochrome setting or as a contrast to brighter hues.
This gentle, verdant shade of green is warm and natural, and works as a stunning contrast to other natural and neutral colours.
Lacanche - a Palette of 30 Shades
If you're in need of a serious treat and have always dreamt of a serious range cooker you can fully depend on, why not invest in a no-expense-spared Lacanche? A premium cooker for a premium cook – you can't really get better than this, and there are some amazing colours to choose from, with six trim finishes too.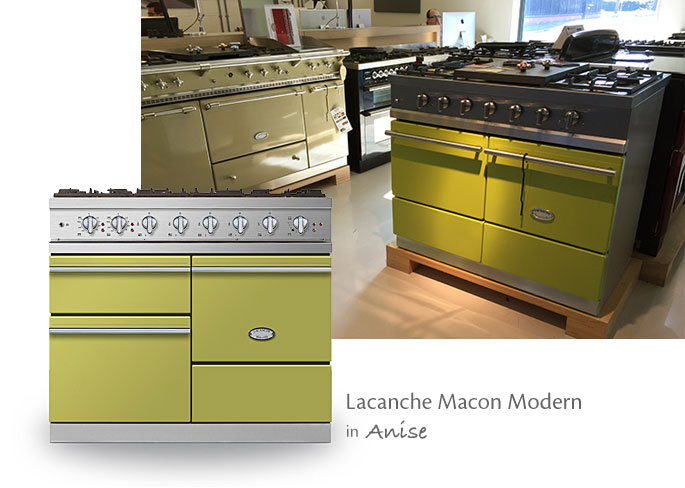 You can practically taste the zingy citrus flavour with this glorious acid lime hue - an awesome focal point for a modern kitchen.
Let the sunshine in! This lusciously warm yellow is rarely seen on a range cooker, but what a beauty!