Let the Sunshine In!
Summer is (supposedly) in full flow, and here at Rangecookers.co.uk we love nothing more than bringing the sunshine inside by adding a splash of seasonal yellow to our kitchens, especially when the British weather inevitably has the sun take his hat off!
In contrast to spring 2016's muted shades, as forecast in Pantone's colour report, we've seen a trend towards the one bright vibrant colour in its palette: a happy, sunny, bright yellow.
Of course the bold can go all out with block colour, but a more workable option could be the addition of a canary yellow range cooker — such as
Bertazonni's 'Giallo'
shade or
Lacanche's 'Provencal Yellow'
— teamed with sophisticated monochrome tiles, flooring and accessories.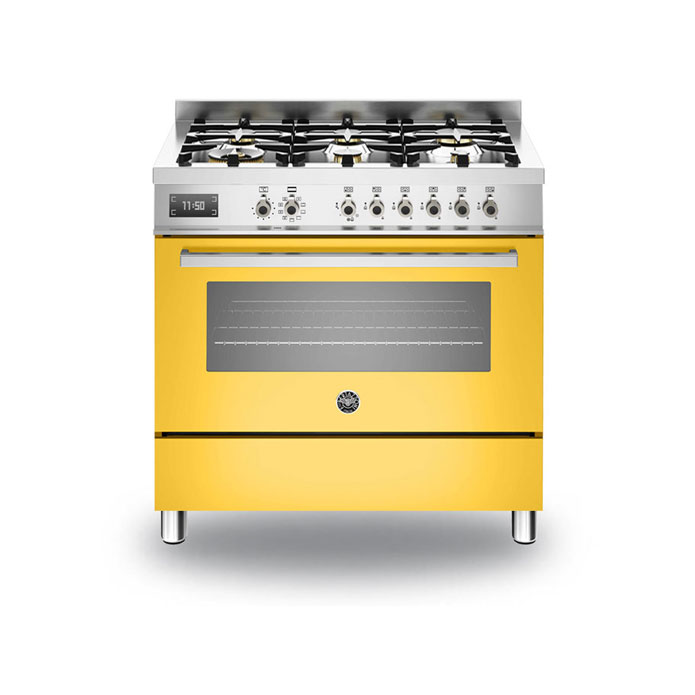 Bertazonni Professional 90 in 'Giallo'
Not only does the Bertazonni Professional 90 in 'Giallo' look fabulous, it includes six gas burners with an LCD touch screen display, bringing ultra-modern chic to your kitchen.
Lacanche Cormatin Classic 70 in 'Provencal Yellow'
The Lacanche Cormatin Classic is perfect for smaller spaces, having the bonafide quality of larger models with a sleek, yet traditional finish.
Lacanche Cluny Modern 100 in 'English Cream'
However, if a sunshine shade is a little too much for you, why not add a subtle splash of yellow to your kitchen? The
Lacanche Cluny Modern 100
in 'English Cream' is a barely-there pastel cooker, which comes in deep lustre enamel with a choice of try finishes that will allow you to incorporate warmth with elegance.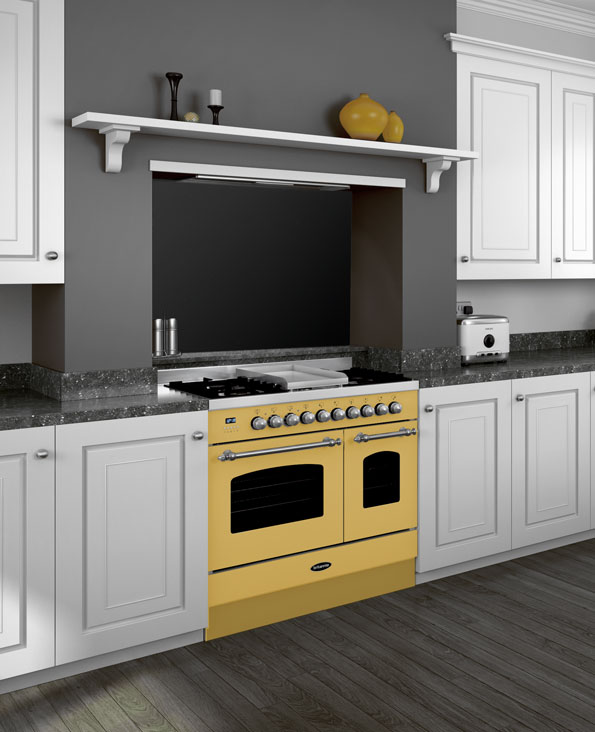 Britannia Colourange Service
Want to get ahead of the trends? Autumn 2016's hottest new yellow shade is set to be 'Spicy Mustard', a zestier colour than in previous seasons. If you're looking for a unique feature for your kitchen, why not use the
Britannia Colourange service
to create your very own range in the new trend colour?
Britannia Delphi 120 using Colourange Service
Looking for more kitchen inspiration? Why not follow us on Twitter, Facebook, Instagram, or Pinterest?