A Tour of Lacanche Country - 9 of 12: Saulieu
Lacanche Saulieu range cookers are conceived and hand-built in the town of Lacanche, Burgundy, giving us a great excuse for a virtual tour of this amazingly beautiful and bountiful region and a closer look at the place that gives this cooker its name…
The Cooker
Many UK kitchens will have a 110cm space available for a range cooker, and the Saulieu is made to slot right in. With a tall oven on the left, there is an alternative model (the Savigny) with this on the right, should you prefer. This large oven can be specified as a static electric oven with grill, a dual function (fanned or static) oven with grill, or a dedicated gas oven. The second oven is a convection (fanned) oven with grill, and there is an ambient storage drawer below.
The hob also gives you an opportunity to choose a layout which best suits your needs, starting with a three or four burner Classic gas hob, or opting for the Traditional three burner hob with simmer plate. If you prefer the ease and simplicity of a ceramic surface there is the alternative three zone induction hob. On the Saulieu there is a space on the left which you can either leave blank as a handy preparation or standing area, or add a single 5kW burner, two 3kW or 4kW burners, a stainless steel plancha (griddle) or two induction zones.
As with all Lacanche ranges, the stunning array of deep lustre enamel colours and a choice of four trim finishes allows you to achieve your perfect cooker, which is hand built for you by a dedicated individual to a standard which really is a cut above the rest. These are professional-grade cooking machines built to last and to go on rewarding your culinary efforts for many years.
To see the full range of options and prices, download our
Configuration Sheet
or visit the
Product Information Page
.
The Place
-
Click Here for location map
A favoured stopping-off point for the ancient Romans, Saulieu is positioned along a road (now the D906, formerly N6) which crossed Gaul from north to south and now forms the cross-roads between four departments of Burgundy, Yonne, Côte-d'Or, Nièvre and Saône-et-Loire. A pleasant little town, Saulieu is very close to the village of Lacanche itself, and if you happen to have arranged a visit to the factory or showroom we can highly recommend that you spend a night in its most famous feature, the very special 3-Michelin Star
Relais Bernard Loiseau
hotel and restaurant. Amazing comfort, great food and charming staff.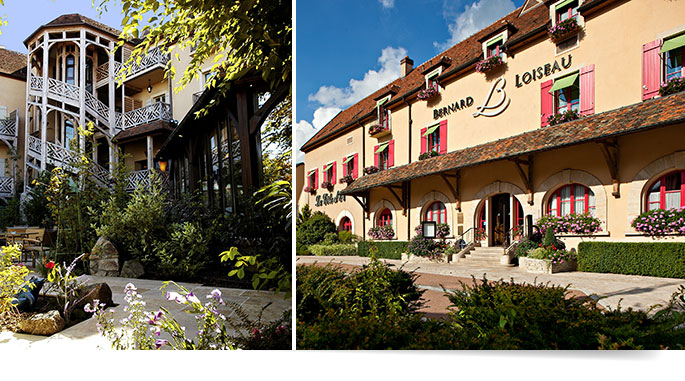 If you are travelling in the region, Saulieu is actually a great place to stop over before setting off again to one of the many interesting and beautiful places that surround it, including the Morvan Natural Park. Like many Burgundy villages it feels prosperous and content, and if you do stay or eat at the
Relais Bernard Loiseau
you will enjoy a very memorable visit. If you are just passing through, the art nouveau Café Parisien is a lovely place for a leisurely lunch.
There are a couple of festivals in August, a gastronomic fair in May, and a market every Saturday.
for full product details