Fulgor Milano Range Cookers - a Warm Welcome
We are delighted to announce the arrival of a new brand to the Rangecookers website, along with some truly stunning new cookers. Fulgor Milano have been producing some amazing premium range cookers for over 70 years, and their Sofia Pro collection is something of a sensation.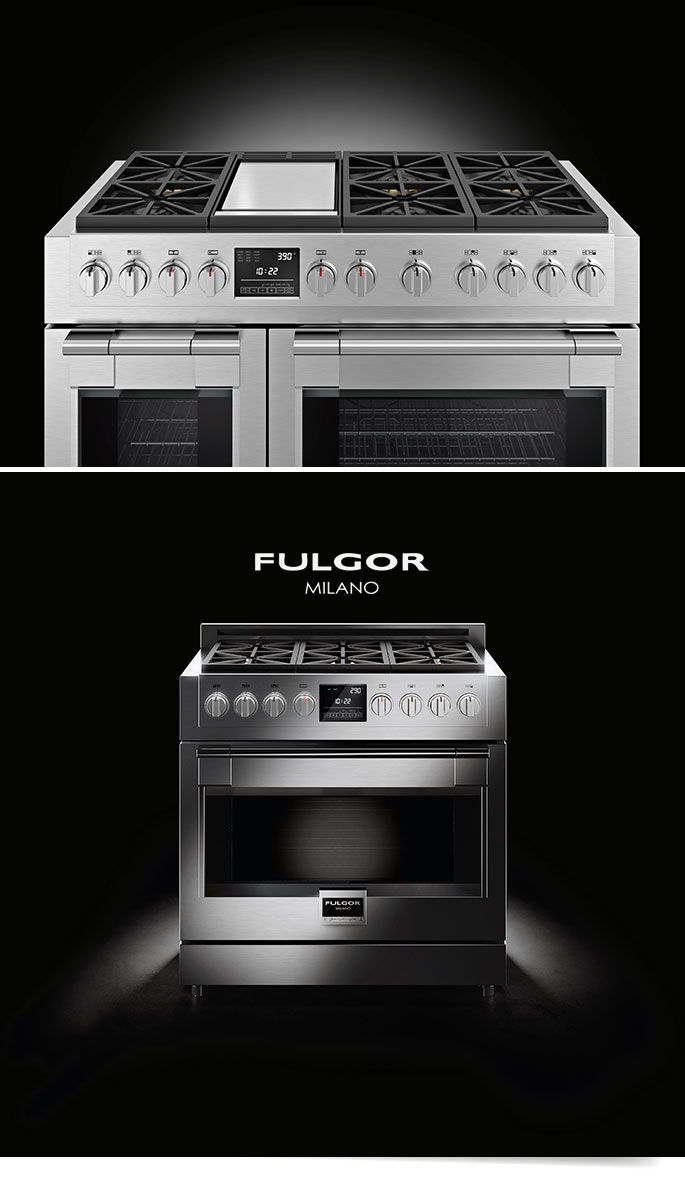 Bold, Elegant and Professional
Launched in 2015 and named in honour of the elegant Italian movie star, the Sofia Pro range, like Ms Loren herself, is something rather special. A bold, clean and rigorous design with a professional outlook and all the quality, performance and style you would expect of this exceptional brand. The monolithic design also has an elegant quality; the rectilinear intersections of the brushed aluminium facia, branding plate and touch control panel, together with the chunky solid metal controls, sturdy door handles and the satisfyingly flat ironworks on the hob have a combined effect which is most impressive and confidence-inspiring. This is a cooker to be taken very seriously, and used with gusto.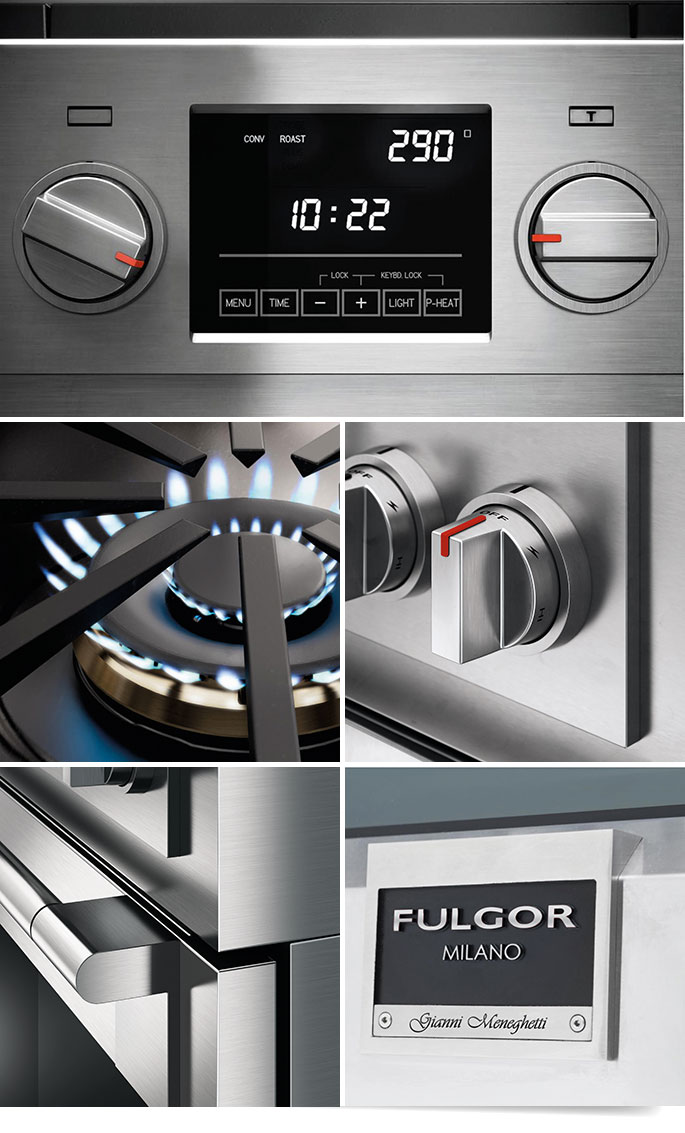 Pedigree Heritage
For over 70 years the Menenghetti family have been combining artisanal skills with a passion for quality and contemporary design, and at their factory near Venice Fulgor Milano has gained a huge reputation for producing truly exceptional cooking appliances which sell all over the world - particularly in the USA. Freestanding range cookers have always been a strong part of their portfolio, alongside built-in products, and we are honoured and excited to be able to offer them to our customers.
Exceptional Specification
The full specs for these stunning ranges you will find via the link below, but suffice to say they are unlike any other cooker we sell. With prices starting at
£6375
*, in 36 inch (910mm) and 48 inch (1216mm) widths, all models feature six identical professional-grade gas burners with a dual control allowing it to be controlled from a very gentle 0.35kW up to a sizzling 4.5kW. The 48 inch model has TWO multifunction rapid-start ovens, BOTH with pyrolytic cleaning functionality, and the quadruple-glazed, soft-close oven doors cleverly use heat reflecting glass to keep the external temperature below 50°C even during the 465° pyrolytic cleaning cycle. Made with touch-proof stainless steel, these Fulgor Milano range cookers are designed to keep looking good even after putting in some serious work. As a nice extra touch, you can even order a bespoke name-plate with "signature" content and style of your own choosing, which will be engraved and delivered separately.
All in all, a Fulgor Milano Sofia Pro is the cooker of a lifetime, and if you are a cooking professional or a very keen amateur, or simply want an amazing kitchen to show off to your friends, these range cookers are the way to do it. A pure thoroughbred, with wonderful engineering and Italian passion all in one glorious package.
*Prices as of July 2019