Falcon 1092 Cooktop Model Deleted from January 2017
Along with a good few other models, the Falcon 1092 CT will no longer be available from 10 January 2017, and will be retired as part of a product rationalisation process by the new owners of parent company Aga Rangemaster. Want one? Better order NOW!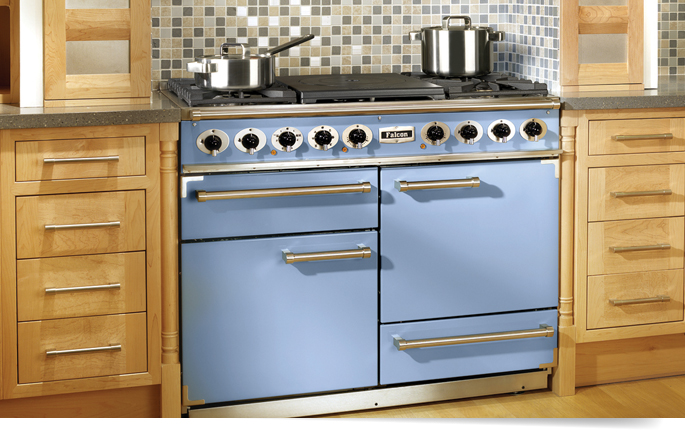 Cook Like a Pro
The Falcon 1092 CT is a variant of the brand's established and successful 1092 Deluxe series, but features a solid simmer plate or "Cook Top" rather than an open gas burner. This cast iron plate is much favoured by serious or professional chefs as it offers a graduated heat source which is very useful for the more gastronomic cook who may like to have a few pans on the go at once. Heat is controlled by moving the pan outwards from the hotter central area, and once accustomed to this technique it is a great way of cooking. The gentler, more even heat is also useful when preparing delicate sauces etc., where the hotspots from a gas burner can be a liability. When called upon, there is a circular central plate which can be removed to allow a round bottomed wok to be seated over the naked 5kW flame. All great stuff, but somewhat too niche for the demands of a modern factory, it seems, and this Cook Top model will no longer be produced, alas.
Some Alternatives for the Devoted Chef
This special feature is more generically known in culinary circles as a "Coup de feu", and can be found on ranges from other premium brands. The demand for these is considerably lower than for the conventional hotplate features, so please call our team on
01244 402975
to enquire about a special order for the ILVE models shown, or link to and download the PDF sheet for the Lacanche Macon, where it is referred to as the Traditional hob. Many other sizes and formats are available for both these brands.