Keep Cool This Christmas: Rangecooker.co.uk's Festive Planner

Download our festive planner now!
Four Weeks Before Christmas
Now is the time to ensure your kitchen is ready, scrub your oven so it's gleaming; clear out the fridge and freezer ready to be re-stocked with festive goodies and plan your festive menu, incorporating dishes that can be made ahead of time and frozen.
Download our festive meal planner
to help you plot out main meals, light dishes and snacks, as well as identifying the dietary requirements of your guests. Once you know what you're cooking you'll be able to create an organised, manageable shopping list.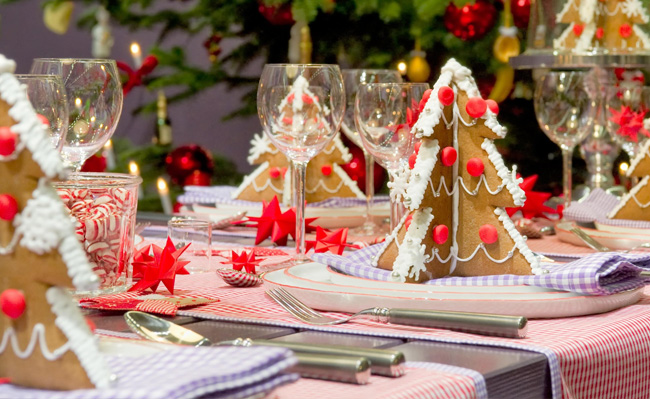 Three Weeks Before Christmas
Anything you can order in advance, do so now. Buy your frozen turkey or order a fresh one from your butcher, arranging a convenient collection/delivery time. Take advantage of bulk buy deals on soft and alcoholic drinks, take a trip to your local wholesalers to bulk buy daily essentials like loo roll and breakfast food. If you're going to be ordering your supermarket shop online, don't forget to book your delivery slot now.
With a clear freezer, you'll now be able to start making some dishes in advance, such as quiche for the Boxing Day buffet or a batch of mince pies. Take advantage of the time and space while you have it!
Two Weeks Before Christmas
As well as continuing to work through your shopping list, picking up all your non-perishable items; This is a great time to review your crockery, cutlery and glassware situation. Does it need polishing? Do you have enough to cover all your guests, allowing for breakages and surprise additions?
If you're making sides such as sage and onion stuffing and cranberry sauce at home, you can also prepare these now and freeze them, to give you less to do in the days before Christmas.
One Week Before Christmas
If you've followed our planner, you might be feeling quite smug at this point, but a week before the big day is a good time to review what you already have ready and what still needs to be done, to ensure you haven't missed anything.
Pick up all of your fresh items and check how long your turkey or joint of meat needs to defrost, to ensure you get it out in plenty of time.
On Christmas Eve, lay the table, take out any frozen dishes to thaw, prep veggies such as sprouts, potatoes and carrots, and chop any fresh herbs in advance. With all those jobs ticked off, you should find yourself enjoying a relatively stress-free festive countdown and an enjoyable Christmas Day!
Do you have any other festive planning tips? Why not share them with us on Twitter, Facebook or Pinterest?