Four Ways to BBQ All-Year-Round on your Range Cooker
Summer may nearly be over, and the British weather is —
as ever
— uncertain, but our recent survey revealed that most of you will not be hanging up your BBQ tongs just yet — if at all!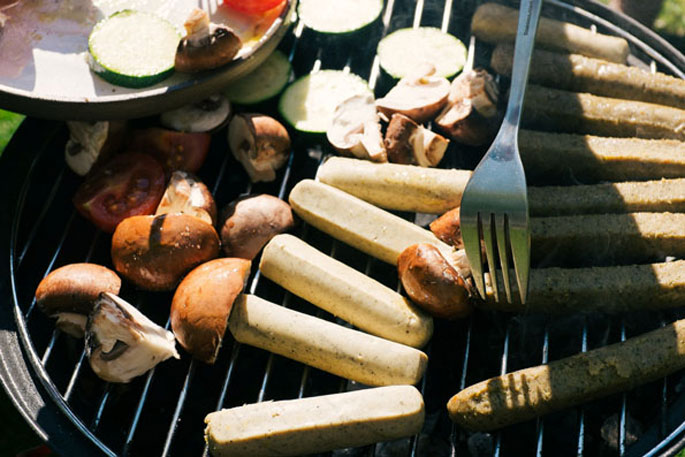 Our poll found that 1 in 7 of you now BBQ all year round — through various means — from the brave 12% who will face any elements to get the cooking done outdoors, to the 16% of fair weather flame-grillers who completely prepare food on an indoor cooker and serve to guests BBQ-style.
So, while we do the annual
will we/won't we
dance over the arrival of an Indian Summer, the team here at Rangecookers.co.uk has been busy picking out the best ways to keep those BBQs burning all year round (even if they are indoors). Read on to preview range cookers with BBQ options.
Smeg Opera with BBQ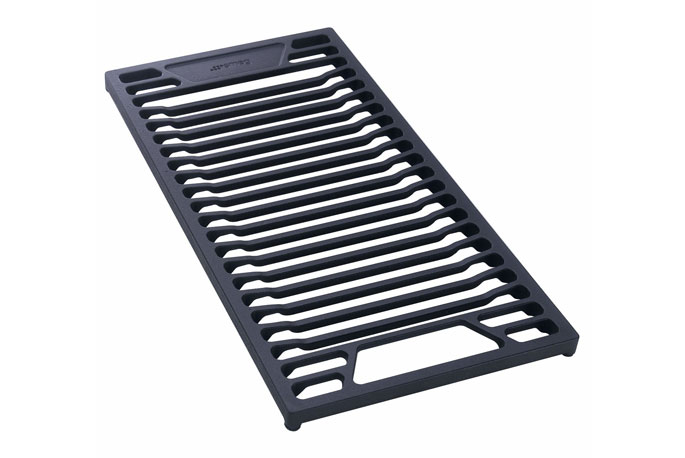 This
simple rack
fits over the electric griddle element of the
Smeg Opera
to create an indoor barbecue with an open iron rack. Adding a little water beneath the griddle element will prevent the residue adhering to the stainless steel base, meaning it is much easier to clean than an outdoor BBQ.
ILVE BBQ Grill Insert
This nifty bit of kit converts an ILVE fry top griddle into an indoor gas barbecue. The
BBQ grill insert
is a high-grade, solid stainless steel ridge cooking surface that cooks meat, fish and many vegetables to BBQ perfection. It's even tilted slightly forward to allow any fat and juices to run into a handy drip tray.
Lacanche Chargrill Bespoke Option
Entirely new in design and available in gas or electric form, the
Lacanche chargrill
facilitates BBQ-style cooking, but with much more evenly cooked and healthier results, thanks to a clever device which recovers juices from the food.
The chargrill looks much like an indoor barbecue as it is suspended over lava rock, which rapidly seals foods — from meat and fish to veggies — and traps in flavour using radiated heat. As this is a bespoke option it can only be ordered via or online
order form.
ILVE Barbecue Option
A lava stone grilling area is available on ILVE
Roma
and
Milano
models with gas hotplates. It is ideal for cooks who love to BBQ their food, but with the convenience of cooking indoors. The lava stones are placed under an electric element which creates a steady temperature of 250°C. This allows meat and fish to be cooked without oil, as their naturally occurring fats are vaporised over the hot stones, lending an authentically smoky flavour to the food. The lava stone grill is added as a hob option when ordering.
Steel Integrated BBQ Griddle
The
Steel Ascot 120 Twin
offers a fabulous integrated barbecue griddle which allows for authentic BBQ-style cooking without the mess or need to move outdoors.
With our selection of lava stone, chargrill and griddle options, there's no need to compromise on taste or style when barbecuing indoors on your range cooker.